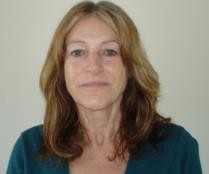 Dorothy Churchward
MEd
RSA SpLD Cert
Cert Ed.
SpLD APC (Patoss)
CPT3A
Based in Woodmancote, Cheltenham.
Tel no: 01242 672267
Email: dorothychurchward@gmail.com
Background
I have gained a wealth of experience through having worked as a teacher in state and private schools in the UK, with forces children in Germany and in international schools in Tanzania and Thailand. I have been the Special Needs Coordinator in two schools and Learning Support Coordinator in another. Within these schools I have had the opportunity to develop and expand my knowledge and awareness of the many factors that affect an individual's learning.
A keen interest in spelling, and the challenges that it presents for many, has led me into the production of spelling materials as well as the running of spelling workshops in schools and for the Gloucestershire Dyslexia Association. Three years working on a project in Sabah, Malaysia found me involved in teacher training and the development of in-service teacher training materials for primary school teachers.
Currently, I work independently in the field of specific learning difficulties. For the Gloucestershire Dyslexia Association I run a dyslexia workshop. I assess across all ages, with a preference for working with primary and secondary aged pupils.