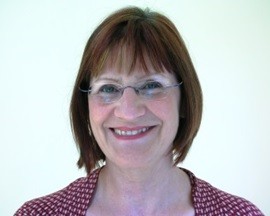 Monica Lock
SpLD (Dyslexia)
Level 7 Post Graduate Certificate in Assessment of SpLD APC (Patoss)
OCR Level 4 SpLD Certificate
Cert Ed
C & G 730 Further Education Teachers Certificate
NCFE Safeguarding Children and Young People Level 2
Based in Charlton Kings, Cheltenham
Tel no: 01242 241665
Email: monicalockdyslexia@gmail.com
Background
With over 25 years' experience of teaching young people and adults in further education, I specialised in teaching students with specific and general learning difficulties from 1999 to 2010. Since qualifying as a SpLD assessor, I  assessed students in a Further Education College for four years and now work as a private assessor. I taught for The Gloucestershire Dyslexia Association on their Saturday workshops for 12 years and now do occasional private tuition. I have also provided study skills support to dyslexic students at university.
The majority of my assessments are with students aged 16 years and over, many of whom wish to gain the Disabled Students Allowance before going to university. Increasingly I have been assessing and providing guidance for adults who require support in the workplace.
Before I began teaching in FE, my background was in catering management, where I worked in a range of settings, including universities, colleges and as the Catering Manager in Coutts Bank in London. After living in Milan, Italy with my husband and two sons, I returned home with the intention of pursuing a career in teaching. I qualified as a part time FE Lecturer in 1985, teaching G.C.S.E.'s, City and Guilds Sugarcraft, City and Guilds Cooks Professional and leisure classes.
My interest in dyslexia first began when working for three years, at a school for pupils with educational and behavioural difficulties. I left there to work as a full time lecturer at a college in Worcestershire, teaching students with specific and general learning difficulties. I shared an office with the dyslexia team, who encouraged me to train to become a specialist dyslexia teacher and then a qualified assessor. I believe my ability to communicate well and understand the difficulties individuals face, is due to the wide range of people I have taught and worked with, both in and out of education.